Emergency Garage Door Repair Services for Homeowners & Businesses in Antioch, TN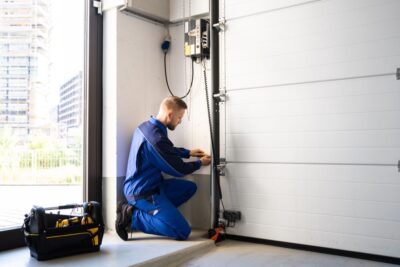 You're in your car and ready to leave when disaster strikes—your garage door refuses to open. Most homeowners and business owners in Antioch, Tennessee, will experience this frustrating issue at least once, but luckily help is just a call away. BT1 Garage Door Company is always ready to provide a timely and thorough emergency garage door repair. Our team is exceptionally experienced in performing repairs of all kinds, so you can be confident that we'll have the know-how to address any issues your garage door is facing.
Our Repair Services
No matter what is wrong with your garage door, you can rely on us to fix the problem. Here are a few of the most common issues we resolve:
Malfunctioning garage door openers
Worn cables
Off-track and jammed doors
And much more
If you're not sure what's wrong with your garage doors, don't worry. We'll provide an accurate diagnosis of the damage and remedy it right away.
Providing Help 24/7
We recognize that everyone's schedule is different, and our clients could need us at any time. That's we offer our emergency garage door repair services 24/7. Our trucks are always fully stocked, so we can help solve any issues in a timely manner. When you contact our team, we'll get your garage door back in order ASAP.
The Afterhours Garage Door Company to Count On
If you are ever in a pinch and need an emergency garage door repair, contact BT1 Garage Door Company. We proudly offer 24/7 repair services to homeowners and businesses in Antioch, TN, and surrounding areas.