Residential Garage Door Installation Services for Homeowners in Antioch, TN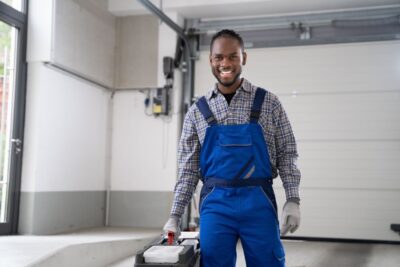 If your current garage door is broken or unattractive, you should contact BT1 Garage Door Company. We offer the best residential garage door installation services for those living in Antioch, Tennessee, and surrounding areas. You will be sure to love our gorgeous collection of available garage doors.
Get A New Garage Door
At BT1 Garage Door Company, we know that each of our clients will have different needs. That's why we provide a wide selection of garage doors that can be customized to meet your functional requirements and aesthetic preferences. What's more, we source our products from the best manufacturers in the industry, including Amarr, Hormann, DoorLink Manufacturing, Inc, and more. All of these companies are renowned for creating attractive products that perform reliably for years, ensuring you can depend on your new garage door well into the future.
An Experienced Team
We proudly boast a team of the finest garage door technicians in Antioch, TN. You can depend on us to provide outstanding residential garage door installation service while treating you and your home with respect. Additionally, for added peace of mind, we honor manufacturer warranties and cover our work with additional guarantees. When you work with BT1 Garage Door Company, you can be assured that your investment will be well protected.
The Garage Door Installation Company That Can't Be Beat
BT1 Garage Door Company is the premier choice for residential garage door installation services. We have extensive experience installing new garage doors with care for homeowners in Antioch, TN. Contact us today to get a free estimate.