Offering Commercial Garage Door Installation Services in Brentwood, TN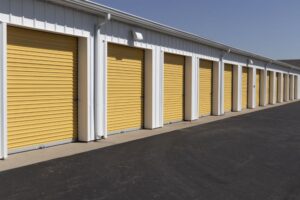 BT1 Garage Door Company is your source for commercial garage door installation services in the Brentwood, Tennessee, area. Whether you're planning a new commercial building that includes overhead garage doors or you need the existing doors on your business replaced, you can rely on the professionals at BT1 Garage Door Company to provide you with all of the products and services you need for your commercial garage door needs.
Why Choose Us for Your Commercial Garage Doors?
As a trusted commercial garage door company with extensive experience installing, maintaining, and repairing all types of garage doors for Brentwood, TN, businesses, BT1 Garage Door Company is your best source for:
Top-notch products – We offer top-of-the-line, commercial-grade garage doors from trusted brands like ASTA America, Warren Door, and Janus International. We can also provide you with garage door opener systems.
Expert installation services – Our trained and experienced technicians will handle every detail of your overhead door installation with precision and care so that you can expect reliable performance from your new garage door year after year.
Maintenance and repair services – We also offer a full range of ongoing services to handle your garage door needs. We have several preventative maintenance packages available as well as garage door repairs and emergency services.
Warranty protection – We back our commercial garage door installation services with strong warranties and will honor the terms of any product warranty that comes with your new garage doors.
To get started with our commercial garage door installation services, contact BT1 Garage Door Company today. We are pleased to offer our services to businesses throughout Brentwood, TN.