The Best Commercial Garage Door Installation Company Serving Franklin, TN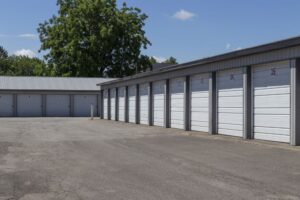 If you're looking for commercial garage door installation services for your property in the Franklin, Tennessee, area, look no further than BT1 Garage Door Company. We are the commercial garage door company you can rely on for top-of-the-line garage doors and openers, professional installation, and ongoing maintenance and repair services. No matter how large or small your commercial garage door project may be, BT1 Garage Door Company stands ready to fulfill all of your garage door needs.
Offering Top-of-the-Line Garage Door Options
When you turn to BT1 Garage Door Company for your overhead door installation in Franklin, TN, we'll provide you with the durable and reliable products you're looking for. We proudly offer commercial garage doors from top brands like ASTA America, Janus International, and Warren Door, so you can be confident that you'll receive a great product designed to meet your business needs. We also offer garage door opener installation and can assist with Wi-Fi programming if you choose that option.
Professional Garage Door Installation Services
You can also count on BT1 Garage Door Company to ensure that your overhead door installation is a smooth and seamless process. Our commercial garage door installation team will take care that your new doors are installed the right way so they'll deliver reliable performance over the years. We also offer preventative maintenance options and emergency garage door services to handle any garage door needs you may have. To learn more about the commercial garage door installation services we offer to businesses throughout Franklin, TN, contact BT1 Garage Door Company today.