Your Source for Commercial Garage Door Repair in Franklin, TN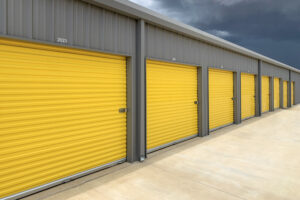 If your Franklin, Tennessee, business relies on garage doors to operate, it's essential that you have a trusted garage door company available to provide prompt service and repairs when the need arises. At BT1 Garage Door Company, that's exactly what we offer for businesses throughout Franklin, TN. Our service technicians offer prompt and professional commercial garage door repair services for all types of businesses throughout the region, and we'd be happy to provide you with any commercial garage door service you may need.
Why Choose Us for Your Commercial Garage Door Needs?
Businesses throughout Franklin, TN, know that they can depend on BT1 Garage Door Company for:
Knowledgeable professionals – Our experienced technicians are highly skilled in troubleshooting and resolving common garage door problems. Whether your garage door is stuck, making strange sounds, or has broken or worn elements, we have the expertise to handle any commercial garage door repair you may need.
Prompt service – Garage door emergencies can happen at any time, and we offer the prompt and reliable service to address these issues quickly. We offer 24/7 emergency garage door repair services as well as same-day and after-hours services to address issues that need to be fixed quickly.
Top-notch products – In addition to our reliable overhead door repair services, we offer outstanding installation services using top-of-the-line products. We can provide you with a brand-new garage door for your business or install a new garage door opener to suit your needs.
We'll be happy to discuss any problems you're having and the commercial garage door repair options available for your business in Franklin, TN. Contact BT1 Garage Door Company today to get started.