Offering Residential Garage Door Repair Services in Franklin, TN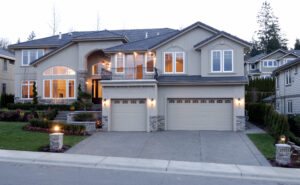 If you need residential garage door repair services in the Franklin, Tennessee, area, turn to BT1 Garage Door Company. We are a full-service garage door company offering comprehensive garage door repair, installation, and maintenance services to residents throughout the region. No matter how damaged or broken your garage doors may be or how quickly you need the work done, you can rely on our experienced technicians to provide you with the garage door service that perfectly suits your needs.
Addressing a Wide Assortment of Garage Door Issues
There are many things that can go wrong with your garage door, as the moving parts and mechanisms involved in operating such a large and heavy item can wear down over time. At BT1 Garage Door Company, we're highly experienced in fixing:
Garage doors that are jammed or have come off their tracks
Broken or worn-down rollers, cables, and springs
Malfunctioning garage door openers
Damaged garage door panels
And much more
Our experienced technicians will take the time to inspect your garage door, identify the issues, and implement the most appropriate solution to restore the smooth operation of your garage doors. We'll work diligently to ensure that our garage door repair provides you with the safe, functional, and reliable garage door you need for your Franklin, TN, home.
Get Started With BT1 Garage Door Company
To learn more about our residential garage door repair services for homeowners in and around Franklin, TN, contact BT1 Garage Door Company today.