The Most Trusted Garage Door Company Serving Homeowners & Business Owners in Gallatin, TN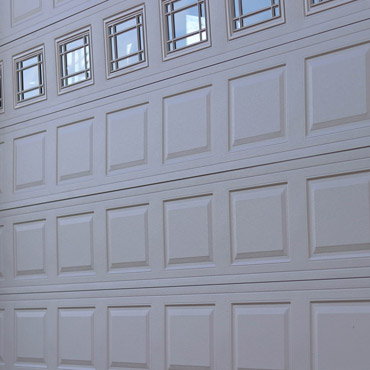 When homeowners and business owners in the Gallatin, Tennessee, area need a garage door company that will provide personalized service, fair pricing, top-quality products, and expert installation, they turn to BT1 Garage Door Company. From providing free estimates on the industry's best products to offering same-day service for repair, we care about our customers, and it shows.
Why Choose Us for Garage Door Installation or Repair?
You have a choice of garage door companies serving the Gallatin, TN, area. However, no other company will provide the same level of service and value as BT1. Consider that we:
Are a local, family-owned garage door company with a proven commitment to customer satisfaction
Have hundreds of 5-star reviews and an A+ rating with the Better Business Bureau
Offer same-day service as well as 24/7 emergency repair solutions
Invest heavily in our employees' training and careers so that they can provide the best service possible
Are fully licensed and insured
Residential & Commercial Garage Door Replacement
As a well-established residential and commercial garage door installation company, BT1 proudly offers the industry's best-performing products from highly regarded manufacturers. For example, when it comes to residential garage door replacement, we offer products from Amarr, Hormann, ProDoor Manufacturing, and others, all of which provide years of reliable performance. Our doors can also be customized to your exact preferences. Choose from styles ranging from traditional to modern as well as decorative elements such as glass, woodgrain finishes, and more.
For commercial garage doors, we've partnered with ASTA America, Warren Door, and other leading brands to provide ultra-durable products that are designed to last in harsh environments. From steel rolling doors to sectional commercial overhead doors, we have exactly what you need.
Garage Door Repair Service
Our company offers emergency garage door repairs and services to the residents and businesses of Gallatin, TN also with the surrounding areas. The most common garage door repair issues being these: garage door spring repair, cable replacement, and garage door opener repair. We are also very skilled in fixing off-track garage doors, replacing worn out rollers, and panel replacement. If the garage door is making "creaky" sounds and not operating correctly, call us and one of our garage door repair experts will be quickly dispatched to service any issues with your garage door and/or garage door opener. Gallatin garage door repair services is available for performing same day service. If your thoughts are of attempting to repair a garage door yourself, it is very dangerous and should only be done by a trained garage door technician. The springs that operate the garage door operate under very high torque pressure and if improperly released could cause serious injury.
Our garage door technicians are trained and certified to work on all types of garage doors and garage door openers. We are also authorized dealers with Amarr and Horrmann garage doors and Genie, Linear and LiftMaster garage door opener systems.
BT1 Garage Door Company is a full-service garage door company that will honor and service all associated warranties offered on the products we sell. We guarantee all services and repairs to garage doors and openers up to and including various Wi-Fi enabled systems giving our customers control of their garage door systems from anywhere!
These are some repair issues that frequently occur that our technicians are very skilled in repairing:
Replace worn & broken springs
Replace cables
Doors fallen off track
Fix garage door openers
Jammed garage doors
Door panel replacement
Cable replacement & repair
Remove trapped cars & objects
Safety check
Broken Springs & Cables
This is the most common issue with respect to garage door repairs. Typically, a garage door lasts between 7 -10 years. The springs, if installed correctly, will have 10,000 – 20,000 cycles (open/close). If your door isn't sprung properly or if you have a 2-car garage with only 1 spring, this will drastically reduce the life of the spring and it will malfunction much more frequently. We offer "high cycle springs" that are specially made to add life to the garage door. We overhaul doors with heavier gauge steel that is above industry standard further adding to the life of the garage door.
Fix off-Track Doors
Sometimes the garage door will move and cause the rollers to get off track which could damage your garage door, vehicles underneath or even cause injury to a person. This usually happens when an object obstructs the path of the door, a car has backed into the door or a torsion spring or cable has been broken, causing the rollers to shift off the track. It helps to lubricate your garage door tracks as well as the springs. Get some spray lube and do it quarterly to keep them working correctly. If your garage door has jumped off track, do not attempt to shift or move it yourself. Doing this is very dangerous to yourself and others and should be left to a trained BT1 technician. Call BT1 today to schedule an appointment or get a free estimate.
Get a Free Estimate
Learn more about what makes BT1 Garage Door Company the premier provider of commercial and residential garage door replacement, repair, and maintenance in the Gallatin, TN, area. Contact us today for a free estimate.