Your Source for Commercial Garage Door Installation in Green Hills, TN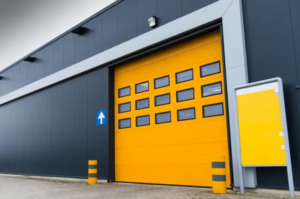 BT1 Garage Door Company is pleased to be the company you can rely on for professional commercial garage door installation services in Green Hills, Tennessee. Whether you're having a garage door installed for the first time or are ready to have an old garage door replaced on your commercial property, the experienced technicians at BT1 Garage Door Company have your needs covered. We offer comprehensive garage door installation, maintenance, and repair services for businesses throughout the Green Hills, TN, area, and we'd be happy to help with your overhead door installation as well.
Benefits of Our Garage Door Services
There are many reasons why businesses throughout Green Hills, TN, trust BT1 Garage Door Company to provide their commercial garage door installation needs. After all, we offer:
Top-of-the-line commercial-grade garage door and opener products from trusted manufacturers
Professional overhead door installation by trained and experienced technicians
Strong warranty protection so that you can have complete confidence in our services
Ongoing maintenance options as well as emergency repair services to address issues large and small
Whether you're replacing a single garage door on your commercial property or are planning an extensive building project with numerous bays and commercial garage door needs, BT1 Garage Door Company can handle your needs with ease.
Want to Learn More?
Contact us today for more information about the products and services we can provide when you choose us as your commercial garage door installation company. BT1 Garage Door Company proudly serves business owners and residents throughout the Green Hills area.