A Dutiful Garage Door Company Serving Homeowners in Lebanon, TN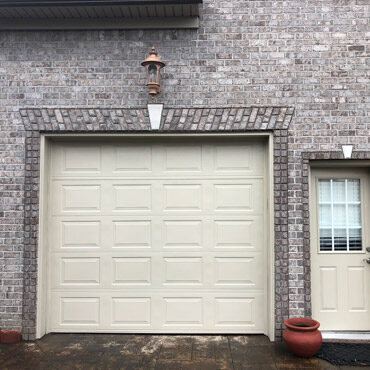 Most homeowners in Lebanon, Tennessee, strongly value top-quality products and friendly service. If that holds true for you, you'll love working with BT1 Garage Door Company. We pride ourselves on offering world-class customer service and communicating effectively throughout every project we work on. No matter what garage door service you require for your home or business, you can depend on our highly experienced team to get the job done.
Garage Door Repairs, Replacements & More
At BT1 Garage Door Company, we offer a variety of services, allowing us to meet the needs of any residential or commercial property. You can count on us for:
Regardless of the service you need, you can rely on us to get the job done right. We offer the best products on the market and employ Lebanon, Tennessee's finest technicians.
Emergency Garage Door Service
We know that there is nothing more frustrating than dealing with a broken garage door at a time when you really need it to work. That's why we offer 24/7 emergency garage door maintenance. You can give us a call anytime and one of our experts will provide a prompt repair, allowing you to get back to your routine.
Start Working With Lebanon's Top Garage Door Company
Contact BT1 Garage Door Company today to request expert garage door service. We serve residential and commercial customers in Lebanon and throughout Middle Tennessee.