Schedule a Residential Garage Door Installation for Your Home in Madison, TN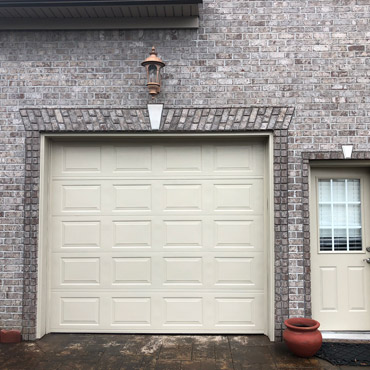 When you stand back and look at the exterior of your home, do you love what stares back at you? If you can't seem to put your finger on which aspect of your home is throwing you off, you might want to take a closer look at your garage doors. Oftentimes, all your home needs is a simple door replacement to spruce it up a bit—and the pros at BT1 Garage Door Company are the ones you can count on to get the job done. We offer residential garage door installation services to homeowners throughout Madison, Tennessee, and we would love nothing more than to upgrade your home with a more beautiful and functional overhead door. Plus, our garage doors come with numerous customization options, so you can outfit your home with a new garage door that perfectly matches your preferred aesthetic and the architecture of your home.
You Can Trust Us With Your Residential Garage Door Installation
The technicians at BT1 Garage Door Company are expertly trained to perform garage door services from full-blown replacements to simple repairs. During your complimentary consultation, we will show you product and design samples so that you can have a better idea of the products we install. We partner with industry-leading garage door manufacturers to bring you a large selection of high-quality products that will last you many years. A few of the brands we partner with are:
Do You Want to Learn More?
If you still have any questions about our residential garage door installation service, we'll be more than happy to answer them. Just give us a call, and one of our customer service team members will assist you. BT1 Garage Door Company proudly helps homeowners in and around Madison, TN.