Emergency Garage Door Repair Services for Mount Juliet, TN, Homeowners & Business Owners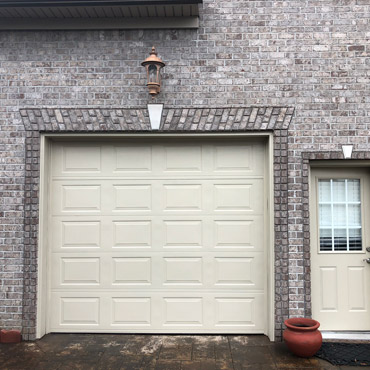 Accidents happen. But when they occur at inconvenient times, they can be incredibly frustrating to deal with. Such as when you're in a hurry to leave your home and your garage door decides not to budge. Fortunately, BT1 Garage Door Company is here to help if you're ever in that predicament. We offer emergency garage door repair services to homeowners in Mount Juliet, Tennessee, and surrounding communities. Whether your residential overhead door gets stuck late at night or your commercial garage door won't open at the start of the workday, we will provide you with fast garage door repair services.
Why Choose BT1 Garage Door Company?
There are many reasons why homeowners and business owners turn to us for all their garage door needs. We offer same-day and 24-hour emergency garage door repair services, so you can rest assured we have your back at all times of the day and night. A few of the issues we can resolve are:
Garage doors that have come off their track
Damaged garage door panels
Garage door openers that will not operate properly
Broken springs and cables
Trapped cars and other vehicles
The pros at BT1 Garage Door Company have many years of experience and are trained to find a resolution to your garage door problem quickly and efficiently.
You Can Lean on Us
The next time your garage door malfunctions, don't panic. Instead, give BT1 Garage Door Company a call. We perform many residential and commercial emergency garage door repair services for residents of Mount Juliet, TN.