Are You In Need of an Emergency Garage Door Repair in Murfreesboro, TN?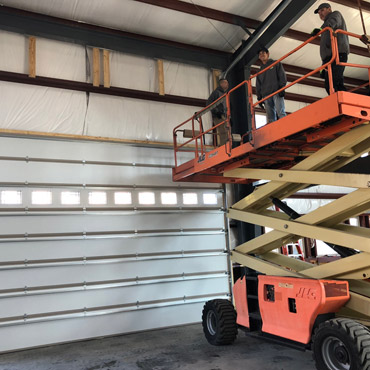 Have you ever been on a time crunch when suddenly, your garage door refuses to cooperate? A malfunctioning overhead door can range from being a minor inconvenience to dangerous, so it's important that you have a reputable business like BT1 Garage Door Company on speed dial. We offer emergency garage door repairs to homeowners and business owners throughout Murfreesboro, Tennessee, so you can get back to your daily schedule in no time.
What Services Do We Offer?
We pride ourselves on being a household name for many residents across the state, and it's all thanks to our excellent staff. We offer same-day and 24-hour emergency garage door repair services, so no matter what time of day or night your overhead door runs into a problem, you can count on us to resolve the issue. A few of the most common hiccups we see are:
Damaged garage door panels
Malfunctioning garage door openers
Garage doors that have fallen off their track
Trapped vehicles
We've seen a wide variety of emergency situations, and thanks to our many years of experience, we have been able to assist countless homeowners and business owners. We're the pros you can count on for quick and efficient emergency garage door repairs.
Learn More
The next time your overhead door stops working, you know exactly who to call for an emergency garage door repair: BT1 Garage Door Company. We proudly serve residents in Murfreesboro, TN, and surrounding communities.